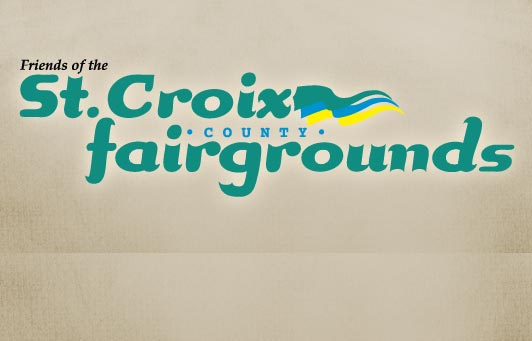 | | | |
| --- | --- | --- |
| August 9, 2019 | June 26, 2019 | August 29, 2018 |
St. Croix County Fairgrounds
The Friends of the St. Croix County Fairgrounds was founded in 2008 as a non-profit fund raising corporation with 501C3 tax status.
The mission of the Friends of the St Croix County Fairgrounds s to enhance cultural, educational, economic & social opportunities for the youth and adults of St. Croix County. This will be done through the "Renovations for the Generations" capital campaign to fund construction/renovation of dairy, equine and sheep barns plus a four-season, multipurpose event center.
Progress to date:
Development of the Renovations for Generations Raffle and the May Fair Event & Sale as signature fund raising events
Successful fund raising through partnerships with County 4-H Clubs, St. Croix County 4-H Dairy Committee, the agribusiness community, and the local business community

Renovations of the 4-H Food Stand, structural repair of swine barn and new manure holding facility for the beef barn
Dairy Complex completed for the 2013 St. Croix County Fair and fully funded by the 2105 St. Croix County Fair.
Horse Complex building site completed for the 2014 St. Croix County Fair
Horse Barn #1 completed by the 2016 St. Croix County Fair and Loan Retired
4-H Heritage Dairy Calf Project, a joint project with the St. Croix County 4-H Dairy Committee, is in it's 7th year with seven (7) purebred heifer calves awarded to deserving 4-H Dairy Project Members.
Benefits:
Vibrant educational programming for many organizations such as 4-H & FFA
Preserve ties to region's rich agricultural heritage
Enhanced recreational facilities
Provide foundation for economic development
Get Involved
Contact any board member or Chris Libbey at (715) 246-5626 or by email: cjlibbey@frontiernet.net