St. Croix County Fairgrounds News
All that you need to know to exhibit at the 2023 Fair!
All that you need to know to exhibit at the 2023 Fair!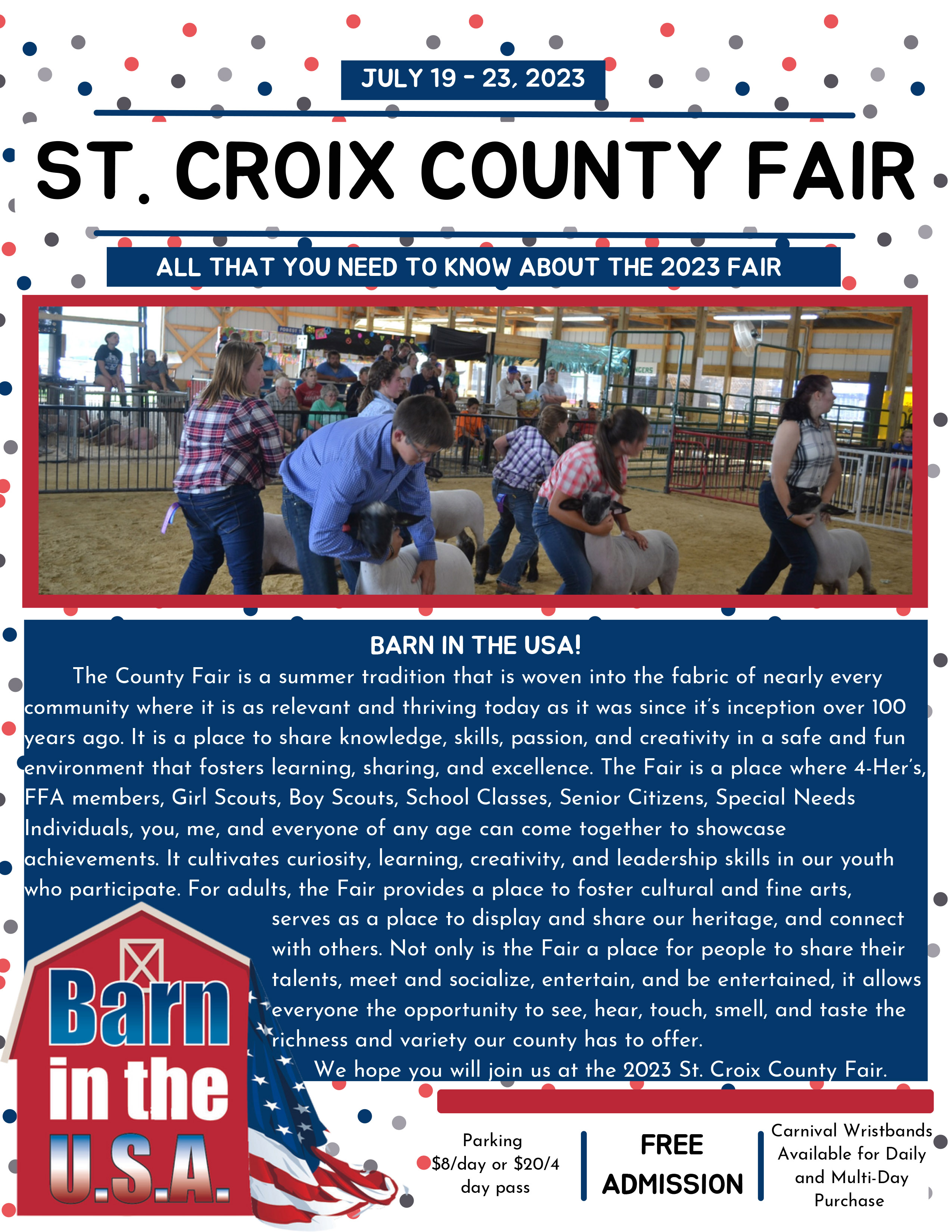 The County Fair is a tradition that is woven into the fabric of nearly every American community. It presents opportunities for young people to
foster life skills such as communication, leadership, goal setting, work ethic, responsibility, and sportsmanship. Community service and volunteer leadership are at the root of the success of the St. Croix County Fair. The electric atmosphere of our county fair stimulates cultivation of a vibrant community. People from throughout the area are drawn together for a common cause: showcasing the achievements of their citizens and promoting their youth. Individual talents are employed toward the success of the whole community. Families take time to learn together, sharing in life lessons and building new skills. Cross county relationships are developed, broadening perspectives and intermingling experience.
Long-time friendships are rekindled over new memories. We hope you will join us at the 2023 St. Croix County Fair, July 19-23 in Glenwood City.
Demo Derby
Demo Derby comes to the Fair! UPDATE!
Breaking News! We are very excited to announce the return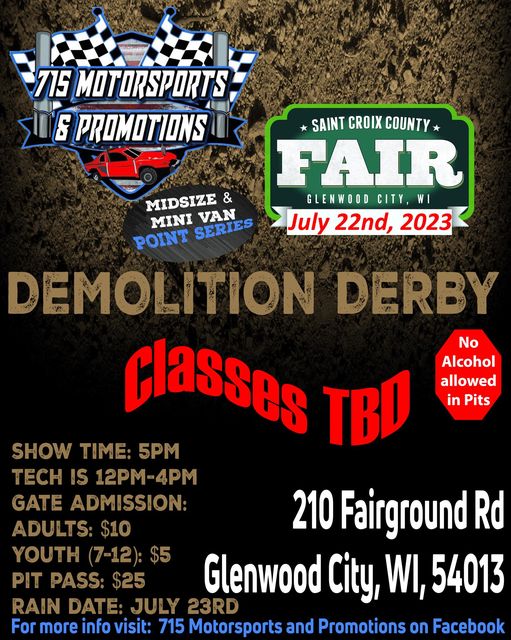 of the Demolition Derby to Glenwood City at the St. Croix County Fair at the Tiffany Creek Special Events Area on Saturday, July 22. The show will begin at 5 p.m.